A Conference for the Community
Announcing ADC 2022
We are delighted to invite you to attend and contribute to the 8th Audio Developer Conference (ADC).

The in-person and online hybrid conference will take place 14-16 November 2022.

Hybrid In-Person & Virtual Format
Due to the overwhelming success of our combined in-person and online conference, we will be bringing back the hybrid conference format for ADC22.

A big part of the conference experience is the live interaction between attendees. For ADC22, the live conference virtual experience will return using the Gather online platform paired with the in-person London conference running at the same time.

All ADC22 keynotes, panels, and talks will be available to all attendees. In-person sessions will be broadcast live to online attendees and online sessions will be broadcast into the venue.

This year's Audio Developers Conference will bring back the ADC Workshops within the main conference schedule for both in-person and online attendees. The hybrid workshop format will ensure that these informative sessions can be attended by our community of developers, educators, and students all over the world.

ADC22 Workshops take place on the first day of the conference (November 14) and will require the ADC22 Workshops Day Add-on ticket for attendance.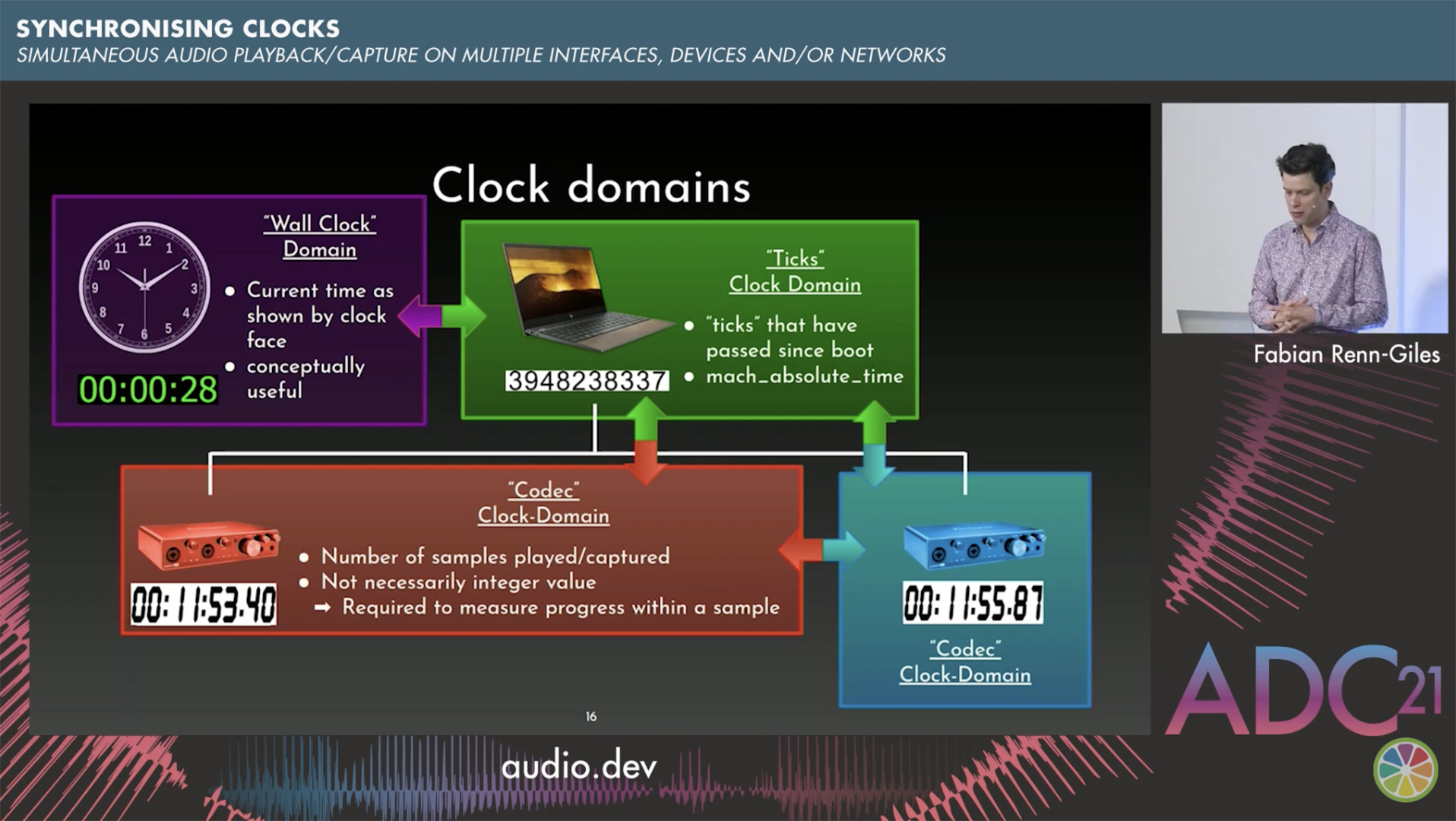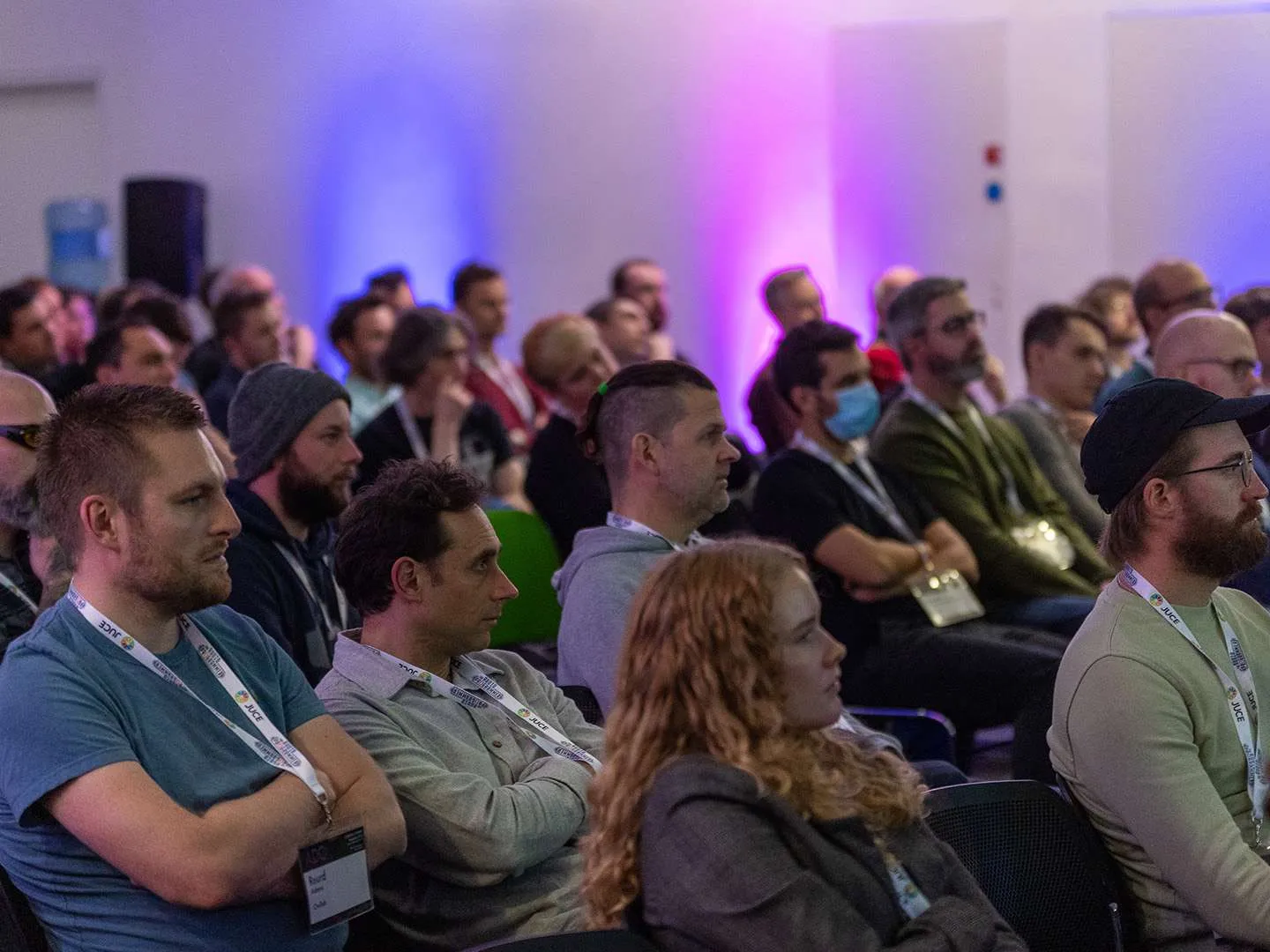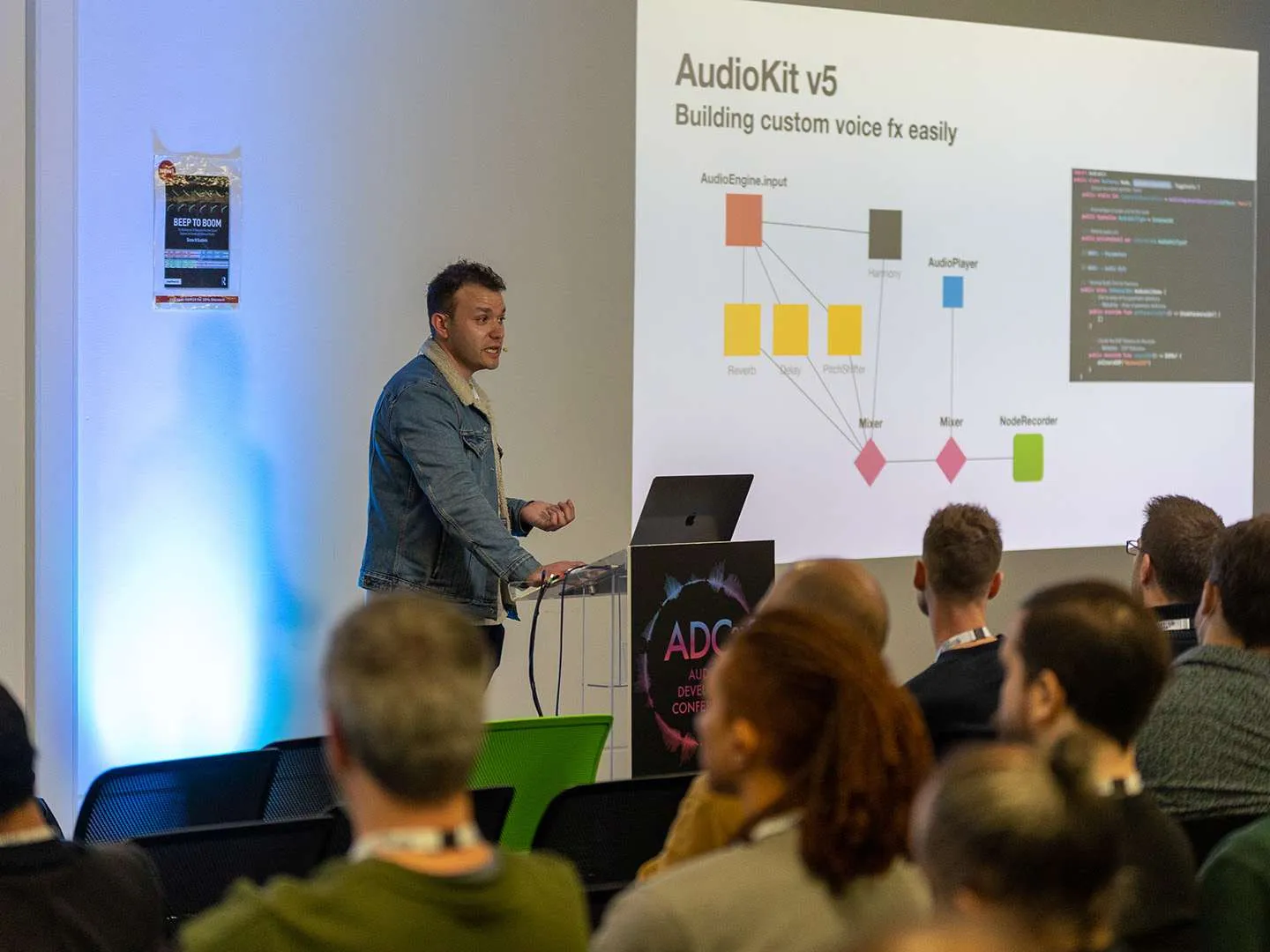 This Year's Programme
Talks at ADC range from audio research, to professional practices, to standards in audio development, as well talks about application areas and career development. Experimental projects are welcome. We are seeking a balance between deeply technical talks aimed at experts as well as more accessible talks that may be of interest to students and new developers.

Topics include, but are not limited, to:

Digital Signal Processing
Audio synthesis and analysis
Music technology, DAWs, audio plug-ins
Game audio
3D and VR/AR audio
Creative coding
Other applications of audio programming (e.g. telecommunications, multimedia, medicine, biology)
Design and evaluation of audio software and hardware systems
Programming languages used for audio development (e.g. C++, Rust, Python)
Software development tools, techniques, and processes
Performance, optimisation, and parallelisation
Audio development on mobile platforms
Embedded, Linux, and bare metal audio programming
Low-latency and real-time programming
Best practices in audio programming
Testing and QA
Educational approaches and tools for audio and DSP programming
Planning and navigating a career as an audio developer
Other relevant topics likely to be of interest to the ADC audience
Important Dates
31 May 2022: Paper proposal submissions begin
1 July 2022: Deadline for submitting talks
1 July 2022: Public review phase begins
18 July 2022: Public review phase ends
29 July 2022: Notification of acceptance
1 August 2022: Conference ticket sales begin
15 August 2022: Programme announcement
5 September 2022: Diversity scholarship deadline
17 October 2022: Deadline for submitting a poster
14 November 2022: Workshops & Poster Sessions
15 November 2022: First day of the conference
16 November 2022: Second day of the conference
[email protected]
Raw Material Software Limited
5 Technology Park, Colindeep Lane
London
United Kingdom
NW9 6BX
Copyright © Raw Material Software Limited
Raw Material Software Limited is a private limited company registered in the UK with company number 03971916